Compass Physical Therapy offers comprehensive, patient-centered care provided by committed therapists with extensive clinical experience
Face masks are now required in our clinic. Learn more about our commitment to patient and staff safety during Covid.
We offer telehealth treatment so you can receive physical therapy from home. Schedule a virtual visit with us.
Individualized manual treatments are key to our success. Our Doctors of Physical Therapy offer a wide variety of treatments to reduce your pain and help you achieve your goals.
Our dedicated team of therapists provides compassionate care unique to each patient in a fun, welcoming, and encouraging atmosphere. The expert treatments provided by our therapists are guided by the most recent scientific evidence and designed for your optimal recovery.
Dr. Mark Kevern
PT, DPT, SCS
Dr. Rachel Shumate
PT, DPT
Dr. Annie Barnes
PT, DPT, SCS
Physical Therapy Services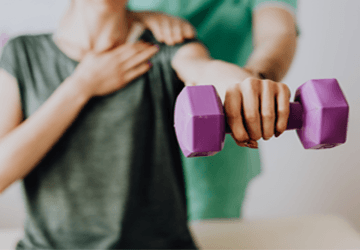 Orthopedic
Neck, back, shoulder, and knee pain can keep you from enjoying life. Our physical therapists use effective, evidence-based treatments to help you recover quickly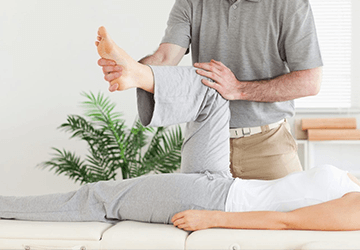 Pelvic Health
Pelvic floor muscle tension, lack of coordination, and weakness often go untreated. We offer one-on one pelvic treatment in a comfortable environment.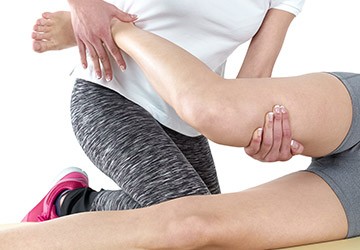 Pre and Post-Op
Optimize your pre or post-op recovery from surgeries such as rotator cuff repair, lumbar or cervical fusion, total joint replacement, and knee ligament repair surgeries.
Dry Needling
Dry needling is an intervention that uses a thin filiform needle to penetrate the skin and stimulate underlying myofascial trigger points, muscular, and connective tissue
Vestibular/Balance Training
Receive an exercise-based program, designed by our trained physical therapists, to improve balance and reduce problems related to dizziness, imbalance, and vertigo.
Athletes
Our specialized therapists utilize their experience with pro and collegiate athletes to prevent, evaluate, and treat sports injuries to improve movement quality and efficiency
Industrial Solutions
A complete package of solutions ranging from ensuring that new hires are fit for the demands of the job to substantially decreasing workers compensation injuries
Running Assessment
Comprehensive assessment of strength, flexibility, and gait to improve performance and reduce injuries. Personalized routine with dynamic warm-up for injury prevention
After a serious cycling accident I learned of Compass PT from a friend that had used them and been very pleased. Mark knew the combination of exercises and drills to take me from using a walker, to a cane, and then unassisted walking while understanding the mental as well as physical challenges that I faced during the recovery period. All of the staff was great and the therapy room clean and well organized. I felt like I was more than just a "patient" and received excellent care in a most professional manner. Highest recommendations for Compass PT!
I brought my teenage daughter to see Mark after our family doctor suggested she see a PT for chronic headaches and neck pain. She found his treatments to be really helpful, and she is still doing the exercises he suggested. When she first went to Compass PT, her headaches were daily. Now they have improved to the point she is mostly pain-free. Also, I really appreciated the flexible scheduling!
I sought physical therapy for two different problems that medical doctors called arthritis. I was very pleased with the results. Along with the treatments Mark gave me exercises to do, which I continue to do. They keep me strong and healthy. I have recommended Compass to others. The staff are warm, friendly and accommodating.
In a matter of weeks, Mark fixed what several other great professionals tried to help me with but with no success. I am confident that this is the permanent fix I've been praying for. I'm amazed and so very grateful. Being referred to Compass PT and Mark Kevern proved to be life-changing for me. Words can never express my thankfulness for Mark's help in diagnosing my issue and then, most of all, fixing the problem that no one else could.
First visit today. Mark was comprehensive, kind and gave a careful initial visit and treatment. I've never been to a PT before, but I believe this is a well ran, clean, neat business. I plan to continue treatment and intend to update review later. Update... treatment completed, no pain. Highly recommend.