Navigate Your Way Back to Health
At Compass Physical Therapy, we will work with you to create a personalized therapy plan suited to your needs, so you can navigate your recovery journey, get rid of that nagging discomfort, and return to being your best.
Who We Are
At Compass Physical Therapy, we are dedicated to providing world-class physical therapy care and are known for exceptional results. We listen to our patients and use the latest techniques to offer safe and effective treatment options empowering you to live an active, healthy life.
Get the Compassionate, High-Quality Care You Deserve
Receive the quality of care you deserve when working with our knowledgeable and experienced therapists. We aim to make the process as fun and enjoyable as possible while showing you what to do with your body to feel better each day. Our therapists provide personalized treatment plans that meet your needs and enhance your way of living.
Dr. Mark Kevern
PT, DPT, SCS
Dr. Rachel Shumate
PT, DPT
Dr. Eric Leeseberg
PT, DPT, OCS
Physical Therapy Services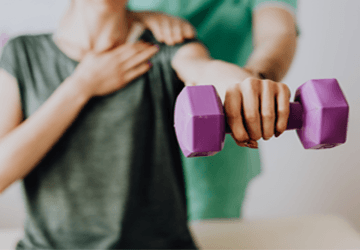 Orthopedic and Sports Injuries
Joint and muscle pain can keep you from enjoying life to the fullest. If you have been sidelined due to an injury, our board-certified orthopedic and sports specialists will utilize their experience with professional and collegiate athletes to accelerate your recovery and help you return stronger than before.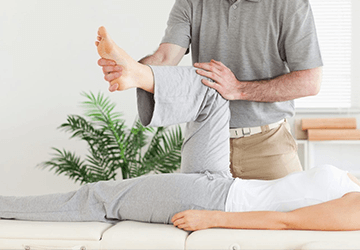 Pelvic Health
Pelvic health treatments provide lasting relief from pelvic pain, sexual dysfunction, urinary and bowel conditions, men's health, and pre- and post-partum conditions.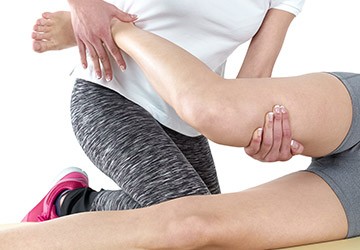 Pre and Post Surgery
Prepare for your next surgical procedure or speed up the healing process with our pre and post-op physical therapy services. Our goal is to reduce swelling, ease discomfort, and promote a swift return to doing the things that matter most to you.
Dry Needling
Experiencing stiff muscles and back pain often? Our dry needling treatment is highly effective at easing tension, reducing discomfort, and improving range of motion. Get the rapid relief you need from your myofascial pain with this advanced technique.
Vestibular and Balance Training
Whether you're living with vertigo or suddenly have difficulty maintaining steady balance, our experienced therapists will develop a customized treatment plan consisting of dynamic exercises modified for your condition. Reduce your risk of falling and sustaining injuries with our balance training programs.
Spine
Neck and back injuries can cause excruciating pain and discomfort, making it difficult for you to participate in everyday activities. Our licensed therapists offer expert solutions that make a world of difference in your quality of life. We'll discuss your symptoms, perform a thorough evaluation, and create a custom treatment plan to help relieve spine-related discomfort.
Workplace Ergonomics
A complete package of solutions ranging from ensuring that new hires are fit for the demands of the job to substantially decreasing workers compensation injuries
Manual Therapy
Manual physical therapy is a specialized treatment involving skilled hand movements to manipulate joints and muscles which increases flexibility and reduces pain. Feel better than you have in a long time with our safe and effective manual techniques.
After a serious cycling accident I learned of Compass PT from a friend that had used them and been very pleased. Mark knew the combination of exercises and drills to take me from using a walker, to a cane, and then unassisted walking while understanding the mental as well as physical challenges that I faced during the recovery period. All of the staff was great and the therapy room clean and well organized. I felt like I was more than just a "patient" and received excellent care in a most professional manner. Highest recommendations for Compass PT!
I brought my teenage daughter to see Mark after our family doctor suggested she see a PT for chronic headaches and neck pain. She found his treatments to be really helpful, and she is still doing the exercises he suggested. When she first went to Compass PT, her headaches were daily. Now they have improved to the point she is mostly pain-free. Also, I really appreciated the flexible scheduling!
I sought physical therapy for two different problems that medical doctors called arthritis. I was very pleased with the results. Along with the treatments Mark gave me exercises to do, which I continue to do. They keep me strong and healthy. I have recommended Compass to others. The staff are warm, friendly and accommodating.
First visit today. Mark was comprehensive, kind and gave a careful initial visit and treatment. I've never been to a PT before, but I believe this is a well ran, clean, neat business. I plan to continue treatment and intend to update review later. Update... treatment completed, no pain. Highly recommend.
All the staff are interested in my well-being. They care for each patient as they would for a loved family member. I have an exercise program leading me to higher levels of functioning. I have less pain & more muscle since coming to Compass PT. Life is better.
The team at Compass PT are exactly what someone who is experiencing pain or recovery from surgery would want from a physical therapist - experienced, caring and dedicated to your individual issue and needs. I contacted them based upon a similar recommendation from a neighbor. I am very fortunate that I did so. Mark Kevern and his associates are top notch and I can't recommend them enough. So helpful to me....
After a couple sessions at two other physical therapy practices in Asheville, I feel so fortunate to have found Compass Physical Therapy, a practice locally owned by husband and wife; Dr. Mark Kevern and Dr. April Kevern. The business manager, Elisabeth is friendly, helpful and a pleasure to work with in regards to billing, appointments, and answering questions. The atmosphere of the office is relaxing, caring and a joy to visit. I greatly appreciate Mark's professionalism, knowledge, encouragement and the wide variety of treatments to speed along recovery of my achilles tendonitis. Exercises on their in house equipment, dry needling, deep tissue work, taping, and a home exercise program has made all the difference. Mark has always taken the time to answer my questions and guided me on what types of activities I could safely do at each stage of recovery. Without Mark's understanding, humor and compassion, I might have gotten quite discouraged along the way. Don't settle for a P. T. practice where you are rushed through a conveyor belt of treatments or handed off to a P. T. assistant on every visit, with no one to answer your questions. I realized I have a choice of where I receive my P.T. (no matter where my Doctor sends me). So glad I am almost recovered now but I am honestly going to miss seeing my friends at Compass.
I fractured my hip the end of October and after going to a rehabilitation center for 10 days and home therapy for another month; I was recommended to Compass Physical Therapy. My therapist was Mark and after a 15 minute evaluation he got right to work setting up a program to get me on the road to recovery. I am now, after 3 months of therapy, cane free and almost back to my former mobility. Mark and his staff are very knowledgeable and the atmosphere of Compass Therapy is relaxed , but professional. I wouldn't hesitate to recommend them to anyone needing a physical therapist in Asheville. Thank you Mark for all that you did to make my recovery possible!
I am a former college athlete who suffers from many aches and pains, the biggest being exertional compartment syndrome that ultimately ended my playing career. I have seen Mark a few times now and every experience has been fantastic. Among being knowledgeable in his profession, he is very king, caring, and personable, always looking out for your best interest. So far, I have had dry needling done on my calves (where my compartment syndrome is) once and was able to run, pain free, for the first time since ending my career. I will most definitely be going back for more treatments and would recommend Compass Physical Therapy to anyone who asks!